[ad_1]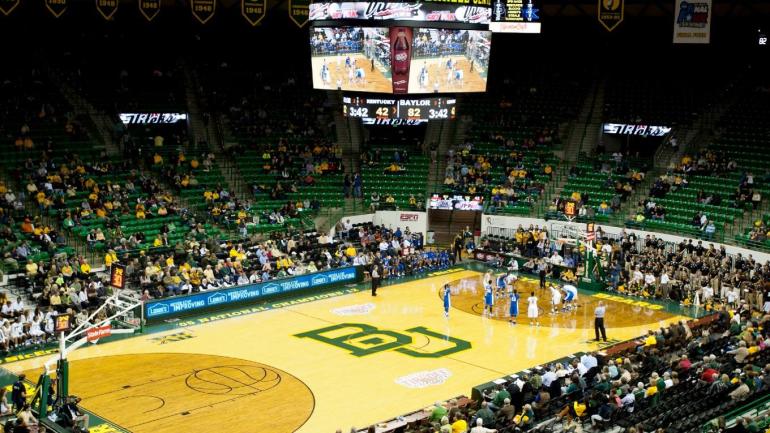 Getty Photographs
A top-25 showdown between Baylor and West Virginia slated for Tuesday has been postponed after COVID-19 points inside West Virginia's program popped up on Monday morning, sources advised CBS Sports activities' Matt Norlander. A date to make up the sport is predicted to be set at a later time.
It's certainly one of a handful of high-major video games that are actually off the Tuesday schedule as groups grapple with the challenges the pandemic continues to current. Syracuse-Clemson can also be off Tuesday because the Tigers program stays in limbo because it offers with its personal contact tracing and quarantine measures after a optimistic take a look at this week. In addition they needed to postpone their recreation Saturday in opposition to North Carolina.
The Syracuse at North Carolina recreation that was initially scheduled for Jan. 2 will now be performed Tuesday
As well as, Tennessee at South Carolina, Vanderbilt at Missouri and Villanova at Xavier are additionally postponed indefinitely due to COVID-related points. These come on the heels of a weekend that noticed greater than a half-dozen power-conference postponements or cancelations within the sport.
Upcoming notable postponements or cancellations
Jan. 12: Clemson at Syracuse
Jan. 12: West Virginia at Baylor
Jan. 12: Vanderbilt at Missouri
Jan. 13: Illinois at Nebraska
Jan. 12: Tennessee at South Carolina
Jan. 13: Iowa State at Kansas State
Jan. 13: Villanova at Xavier
TEAMS NOT COMPETING IN 2020-21
Bethune-Cookman
Maryland-Jap Shore
Chicago State (suspended season after 0-9 begin, citing choice to "concentrate on the well being, security, and tutorial pursuits of the Males's Basketball student-athletes.")
Earlier notable postponements or cancellations
Nov. 25: UTSA at Oklahoma 
Nov. 25: Virginia vs. Maine (Uncasville, Connecticut)
Nov. 25: Central Arkansas at Ole Miss
Nov. 25: Gardner-Webb at Duke — rescheduled for Dec. 19, then canceled
Nov. 25: Northern Arizona at Arizona
Nov. 25-27: Creighton at Crossover Basic (Sioux Falls, South Dakota)
Nov. 25-27: Texas A&M at Crossover Basic (Sioux Falls)
Nov. 25: Western Illinois at DePaul
Nov. 25: UMass Lowell vs. Florida
Nov. 25: Stanford vs. Utah Valley
Nov. 25: Drexel at Penn State
Nov. 26: Baylor vs. Arizona State at Empire Basic (Uncasville)
Nov. 26: Jackson State vs. Ole Miss
Nov. 27: Arkansas State at Ole Miss
Nov. 27; Baylor at Empire Basic (Uncasville)
Nov. 27: Virginia vs. Florida (Uncasville)
Nov. 27: Florida State vs. Gardner-Webb — rescheduled for Dec. 21
Nov. 28 Oklahoma at UCF
Nov. 28: Chicago State at DePaul
Nov. 29: Baylor at Seton Corridor
Nov. 29: Gardner-Webb at Georgia
Nov. 30: Lengthy Seashore State at UCLA
Nov. 30: Belmont Abbey at Charlotte
Dec. 1: Towson at Maryland 
Dec. 1: Alcorn State at DePaul
Dec. 1: Vanderbilt vs. UConn (Uncasville)
Dec. 2: Colorado at Arizona — rescheduled for Dec. 28
Dec. 3: Vanderbilt at Legends Basic (Uncasville)
Dec. 4: UNC Greensboro at Louisville
Dec. 4: Florida A&M at South Florida
Dec. 5: Gonzaga vs. Baylor (Indianapolis)
Dec. 5: NC State vs. UConn: (Uncasville)
Dec. 5: Alabama A&M at Ohio State
Dec. 5: James Madison at Maryland
Dec. 5: UT-Martin at Illinois
Dec. 5: Purdue-Fort Wayne at Notre Dame
Dec. 5: Ole Miss at Memphis       
Dec. 6: Florida A&M at Nebraska
Dec. 6: DePaul at Iowa State
Dec. 8: Fordham at Saint John's
Dec. 8: Tarleton State at Gonzaga
Dec. 9: Louisville at Wisconsin
Dec. 9: Michigan State at Virginia
Dec. 9: NC State at Michigan
Dec. 9: Robert Morris at West Virginia
Dec. 10: Southern at Gonzaga
Dec. 11: Saint John's at UConn
Dec. 12: Xavier at Windfall   
Dec. 12: Northern Arizona at Gonzaga
Dec. 12: Charleston Southern at Duke
Dec. 12: Saint John's at Texas Tech
Dec. 13: Stanford at USC 
Dec. 13: SIU-Edwardsville at Northwestern
Dec. 13: Texas at Baylor
Dec. 13: William & Mary at Virginia 
Dec. 13: UConn at Georgetown
Dec. 15: Tarleton State at Baylor
Dec. 15: Detroit at Kentucky
Dec. 15: Seton Corridor at Xavier
Dec. 16: NC State at Louisville
Dec. 16: Northern Iowa at Wisconsin
Dec. 18: Xavier at DePaul 
Dec. 17: DePaul at Windfall 
Dec. 19: Virginia vs. Villanova (at Madison Sq. Backyard)
Dec. 19: Gardner-Webb at Duke
Dec. 19: Houston at Alabama
Dec. 19: South Carolina at Clemson
Dec. 21: San Diego at Arizona
Dec. 22: Notre Dame at Syracuse
Dec. 22: VCU at LSU
Dec. 22: UNLV at Wyoming
Dec. 23: UCLA at Oregon
Dec. 23: South Carolina State at South Carolina
Dec. 23: UConn at DePaul
Dec. 29: South Carolina at Kentucky
Dec. 30: Syracuse at Wake Forest
Dec. 31: San Diego State at UNLV
Jan. 2: North Carolina at Syracuse (rescheduled for Jan. 12)
Jan. 2: DePaul at St. John's
Jan. 2: Arizona State at Washington
Jan. 2: Memphis at Temple
Jan. 2: Virginia Tech at Virginia
Jan. 2: San Diego State at UNLV
Jan. 3: Wisconsin at Penn State
Jan. 4: San Diego State at UNLV
Jan. 5: Villanova at DePaul
Jan. 5: Memphis at UCF
Jan. 5: Nebraska at Purdue
Jan. 6: Georgia Tech at Notre Dame
Jan. 6: UMass at George Washington
Jan. 6: Penn State at Ohio State
Jan. 6: Oregon State at Utah
Jan. 6: Temple at Tulane
Jan. 7: Gonzaga vs. Santa Clara
Jan. 8: Villanova vs. Marquette
Jan. 9: Florida State at Pittsburgh 
Jan. 9: Clemson at North Carolina
Jan. 9: South Carolina at Ole Miss 
Jan. 9: Oregon State at Colorado
Jan. 9: LSU at Missouri (The LSU at Ole Miss recreation scheduled for Feb. 17 will now be performed Saturday at 8:30 p.m. ET) 
Jan. 9: Virginia Tech at Louisville
Jan. 9: Michigan at Penn State
[ad_2]

supply